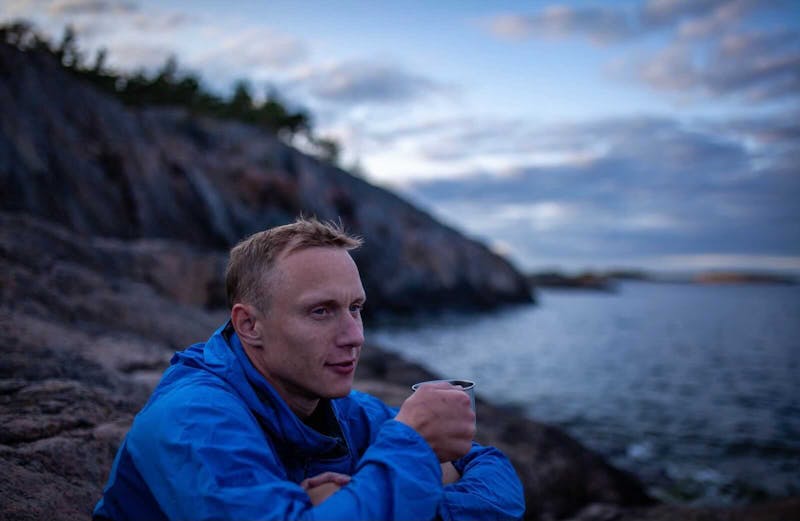 Hi, Diet Doctor members and visitors!
Rokas here. As the newest addition to the Recipe Team at Diet Doctor, I was surprised, even nervous, when asked to introduce myself to you guys. After reading through inspiring, informative, and captivating stories of my colleagues and Diet Doctor success stories, I wasn't sure if mine would resonate with you.
I have never struggled with extra pounds. And my blood sugar has never strayed from the ordinary.
However, I do know what it's like to have to consume 5,000-6,000 calories a day for years and struggle to maintain weight. How exhausting it is to eat food loaded with empty calories and never feel satiated.
From the age of seven to 24, I spent most of my time doing something I loved the most — swimming. Competitive swimming at a high level comes with twice-a-day training sessions in the pool, weightlifting, swim meets, travel, and school. You're always on the move and always hungry.
Having a busy schedule meant that every minute counted. Back then, and to an extent even today, my relationship with food could best be described as maximum calorie intake in minimum time. A rib-eye could be gone in 5 minutes and a large pizza in no more than 10. I wasn't eating food; I was inhaling it.
While my unhealthy eating habits often left me feeling heavy and unwell, I did at least eat truly clean food. That's because I was blessed to have grown up in Lithuania, where organic food wasn't just a label on a package.
Everyone around us grew, cultivated, or produced something. Grandfather — apples and cherries; uncles — honey and game; aunt — mushrooms; neighbor — milk and cheese; grandmother — just about anything. We knew where most of our food came from, how it was produced, and whose hands it had gone through.
I realized how fortunate I was when I became a student-athlete at a university in the Southern United States. My new habit of eating ultra-fast, and thus overeating, came with a new set of issues.
The convenience, price, and availability of new and untried fast-food chains around my college campus did not bode well for me. I started having digestive issues and couldn't gain weight (adding extra pounds on my lean frame had been recommended by my coach as soon as I stepped foot on campus).